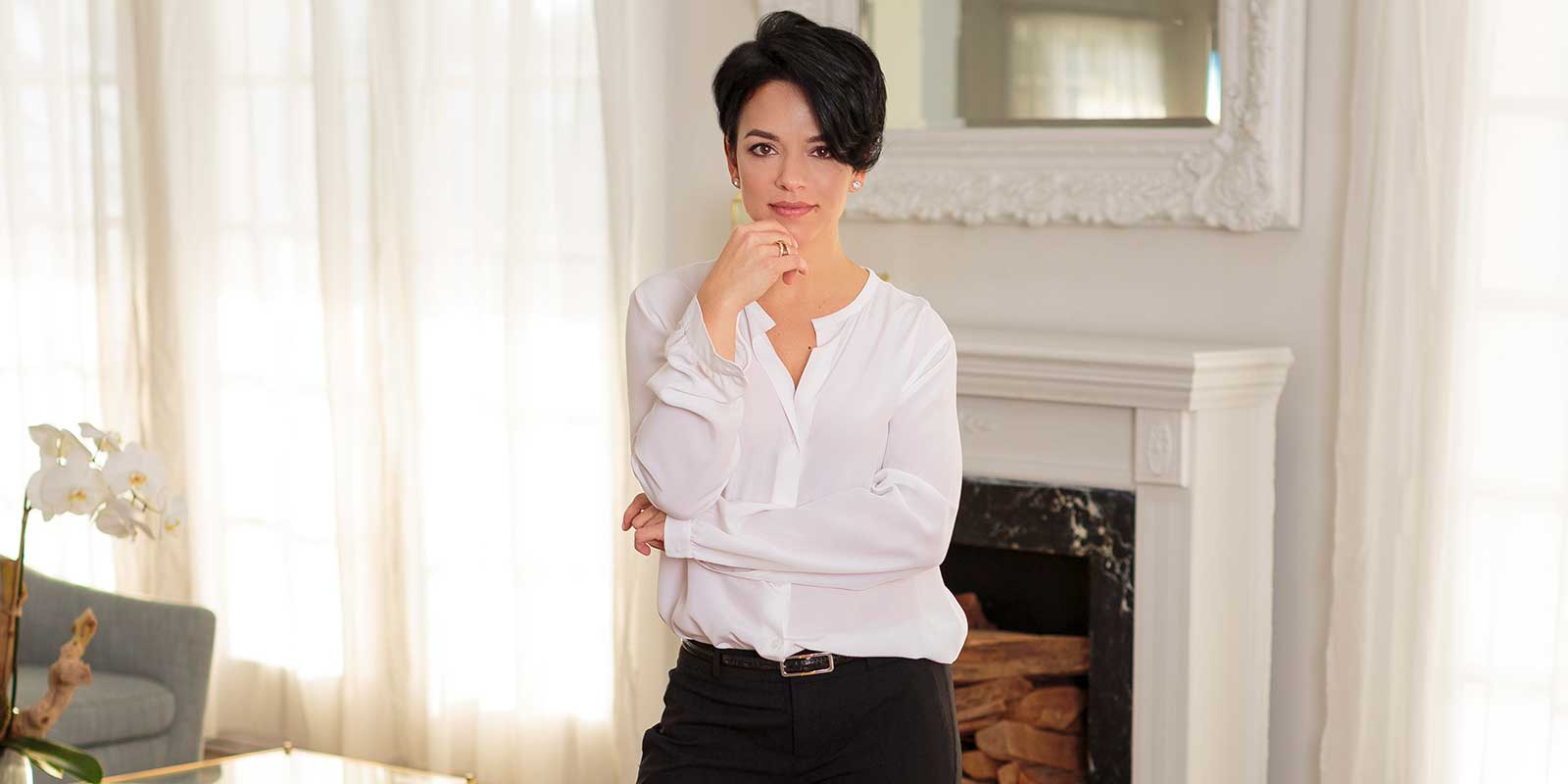 Raquel Ramirez is an entrepreneur and seasoned real estate professional with nearly 20 years of real estate and corporate banking experience. She is a proud alumnae of Carrollton School of the Sacred Heart and Florida International University, where she obtained a Business Management & Entrepreneurial degree.
In 2004, she founded her first company Investment Worx, Inc. – a private, real estate service and investment firm. A few years later, she joined the banking industry and spent seven years working as a corporate banker during the Great Recession. As a banker, she helped build and manage the Special Assets Division at two banks – The Bank of Miami, NA and Gibraltar Private Bank & Trust – where she drafted policies, procedures and sales strategies for all short sales and foreclosure transactions and successfully managed the disposition of hundreds of millions of bank-owned assets. Having navigated through the largest economic and real estate collapse, she realized that most consumers had not been equipped with sufficient information when purchasing or selling their homes. In dealing with the threat posed by market volatility, she identified the need for professionals with an in-depth knowledge of and a genuine passion for real estate. As a result, she rejoined the real estate industry in 2013 and founded Featured Properties International.
Her unique experience sets her apart amongst her peers, as she actively consults with all of her past, present and future clients on all matters real estate. Perhaps her strongest skill is the ability to communicate effectively. This unique combination of skills and experience allows her to provide information, consultation and clear guidance to all of her clients so that they can comfortably make informed decisions. She enjoys working with first-time homebuyers, US military servicemen and women and first responders, and although she works with a variety of customers at all stages of their lives, she specializes in providing service to those enduring hardships such as divorcing couples. She has held leadership roles in various organizations throughout the years and currently serves as Assistant Director at The National Association of Divorce Professionals in Coral Gables. All in all, she has an unwavering commitment to quality and people and works tirelessly to serve buyers, sellers and other professionals with integrity and a sincere eagerness to help them reach their goals.
Under her leadership, Featured Properties International strives to deliver results that are generated from sound advice, creative marketing strategies and top notch service that stem from the company's core values: integrity, tradition and excellence.
Raquel Ramirez is also a Certified Divorce Specialist and an active member of a divorce-centered organization known as the National Association of Divorce Professionals ("NADP"). As such, she is intimately acquainted with the process and actively works with couples who need assistance in selling their marital assets. She is keen on identifying the numerous factors that distinguish the sale of a marital asset from any other real estate sale. From protecting clients' privacy and addressing specific family needs to ensuring their safety and preparing for change, she is highly experienced and well-equipped to help couples consider all options in an effort to make sound decisions that fall in line with their goals.
As the Assistant Director for the NADP in Coral Gables, she is well acquainted with a large number of consummate professionals in the legal, financial and mental health industries who are dedicated to helping couples get through this process. There are many options and many people who are willing to help. All you need to do is ask.
On another note, Raquel has been entering homes and observing lifestyles for nearly two decades. Although, most of her experience consists of analyzing, underwriting, marketing, consulting, staging and selling real estate throughout South Florida, her interests, skills and talents are widespread, bleeding into the most influential and creative aspects of home life. She has a keen instinct for consumer behavior and thrives on enriching the lives of people by enhancing the spaces around them, which is why she obtained an Interior Design Certification from the University of Miami. Raquel is mostly inspired by nature and believes we all function at our best when our surroundings mirror our real interests.
She is fully bilingual and speaks, reads and writes in both English and Spanish. She leads an active lifestyle and enjoys traveling, adventure-seeking, dancing, watching movies and engaging in intellectual conversations. She is also a professional writer with a passion for all things cinema. You're welcome to follow her on Instagram @cinemaddict_reviews where you can check out her movie reviews.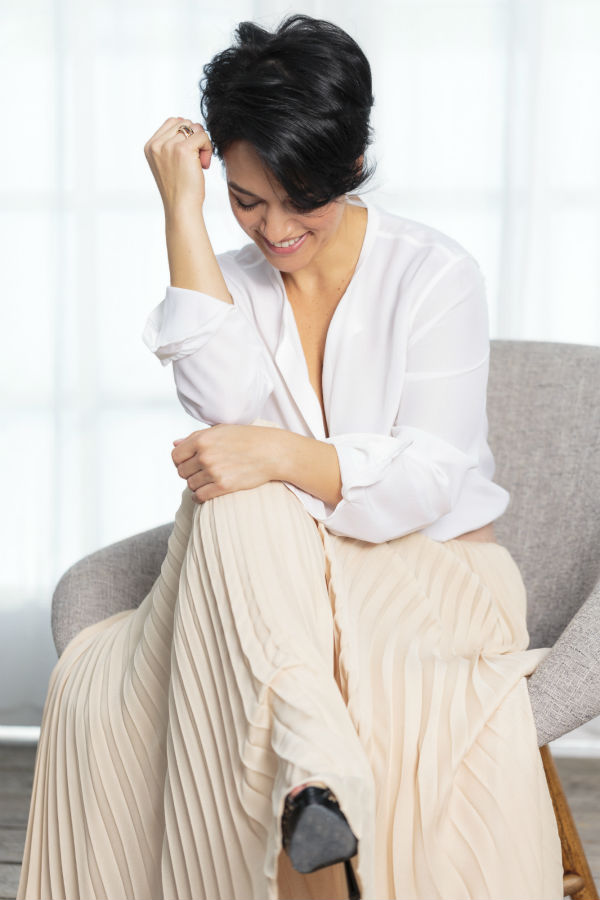 "Raquel is one of the best and most professional brokers I have ever met in Miami (and I have dealt with many…)
I am 110% convinced that she will be very helpful and you will be extremely happy with her services!
I am recommending her with three thumbs UP!"
"Raquel, you are absolutely amazing! You were our lifesaver and did a phenomenal job short selling our home in what felt like an impossible situation. You delivered on every single item you said you would during our first conversation. You explained the entire process to us, from beginning to end, and you did it with a genuine concern for our family. Your input and guidance were instrumental every step of the way. Your level of communication is exceptional! You truly are an expert in your field. We cannot thank you enough for everything you have done for us."
"Raquel, it is with great pleasure that I write this letter to thank you and your team for all your dedicated hard work in selling my two properties. A simple thank you doesn't even begin to cover my appreciation for your unwavering support and efforts. Where other agencies failed you succeeded. I hope this narrative will in some small way convey my appreciation and belief that you are a consummate professional and an outstanding Realtor. As a retired military member and now working for the federal government, I know what it takes to plan and execute a successful mission. It is no exaggeration to say that without your deliberate planning and decisive actions these homes would not have sold! Without hesitation I would seek you out again, as you are 'simply the best' Realtor I've ever had the privilege to work with."
"My fiancé and I were on the hunt for our first home, but we did not know where to begin. Luckily, a family member recommended Raquel Ramirez. Raquel is a very caring, patient and professional Realtor. She explained every single detail that was important to know, answer every question we had and delivered on every promise she made.
She showed great commitment and dedication to our family, which speaks volumes about who she is
and how important her clients' dreams and experiences are to her."
"Trabajar con Raquel fue una experiencia nueva, por lo que estoy muy agradecida con Dios de haberla conocido. El grado de profesionalismo, conocimiento y experiencia en el campo de bienes raíces permitió que se concretará la venta de un apartamento y la compra de otro. Ella es una persona agradable, sincera, honesta y de gran calidad humana. Siempre atenta, responsable, puntual en todas las citas, muy buena comunicación en todo momento. Con mucha paciencia, excelente asesoría siempre dispuesta a ayudarme en todos mis requerimientos, respondiendo a todas mis dudas satisfactoriamente y atenta a resolver cualquier problema al respecto. La recomiendo ampliamente a cualquier persona que este realmente interesada a comprar o vender una propiedad y por supuesto que volvería a buscar su asesoría en un futuro."
"As a first time home buyer, you can imagine how nervous I was. Raquel was there for me every step of the way to guide me through the entire process. She was there to answer any questions I had at any time. Raquel did an excellent job in communicating with me and keeping me up to date with the latest information. My experience with her was like no other."
"I need to start off by giving a BIG thanks to my sister-in-law for recommending Raquel to my husband & me. I'm so glad we went with her recommendation. Raquel guided us the whole way through, she answered all our questions and gave us knowledge of what everything entailed. Raquel made the process so smooth for us."
"I have been both buyer and seller multiple times with Raquel, and all of my experiences have been positive. She is upfront about all procedures and possible setbacks in each transaction. She is always easy to reach, and unlike so many others in the real estate and banking industry, she does not disappear when there are questions to be answered or issues to be resolved. She is with you every step of the way, and she understands the process from different perspectives. She works with both parties in a professional manner to ensure the best end result for her clients. I would recommend her for any real estate transaction. She treats both small and large investments with great care and uncompromising quality."
"Raquel Ramirez was heaven sent! After one realtor, then another (and another and another!) we had given up hope --- not so much of selling the property, but we'd given up hope on realtors. She came highly recommended by a trusted friend, and still, we were skeptical. Boy, did she prove us wrong!"
"We recently worked with Raquel on the sale of a property. Not only did she sell it in record time but was able to obtain a higher price than we anticipated. As with most real estate transactions, last minute issues arise that sometimes delay or impede the closing. Her ability in dealing with such issues surpassed our expectations. Raquel is a true professional."
"Desde el primer momento en que te conocí, me di cuenta que en ti había algo distinto. Luego comprendí que era tu integridad. Después de haber pasado tanto trabajo y al fin tener la oportunidad de trabajar contigo confirmé todo lo buena que eres. Te valorizo mas y mas y te agradesco todo el esfuerzo que has puesto y todo el cariño que me has ofrecido una y otra ves." 
"Raquel, quería hacerte llegar el testimonio de nuestra gratitud por tus buenos oficios, por tu impecable profesionalidad en la adquisición de nuestro inmueble, el cual habitamos felizmente. Muchas gracias por todo y no dudare en ningún momento recomendar a 'Raquel Ramirez' para temas inmobiliarios. Te deseo todo el éxito del mundo."
"I first met Raquel Ramirez when I rented the home I later purchased. She truly made my house buying process a wonderful experience. She communicated clearly and dealt fairly. She was involved every step of the way and never missed a beat. Without any doubt, I would recommend her to anyone who is in need of a realtor."
"My husband and I used the services of Ms. Ramirez when looking to buy a home for our family. We're so pleased to say that she is an absolute professional! Her work is extremely detailed, she is clear with her communication and she is always available to help. My husband and I never felt alone. We were also confident that we were able to select from the best properties available within our budget. I would gladly refer her to anyone and everyone I care about."
"My experience with Featured Properties International was nothing short of exceptional. I would imagine it can be challenging to try to sell one's house while living out of state, but Raquel executed the whole process flawlessly. She kept me informed and was thorough and honest with me the whole time. Every effort was made to make everything as convenient as possible and I truly felt as though by best interests were in mind. Thank you Raquel and Featured Properties International for a superb selling experience!"